Rooibos Tea latte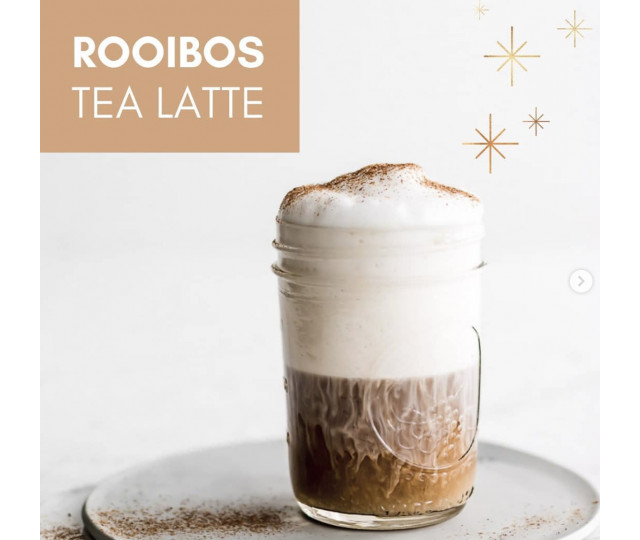 For those cold days, a good dose of vitamin C.
Enjoy this healthy and delicious recipe, ideal for these cold days. Rooibos does not contain theine, is rich in Vitamin C and minerals, and also has antispasmodic and antioxidant properties. ❄️ 
· 1 Tbsp. Rooibos Original
· 1 Tbsp. date paste
· 1/2 Tbsp. vanilla extract
· 1/2 glass of milk
· 1 glass of water 100º
Comments
No comment at this time!
Leave your comment