Tea Bag Cookies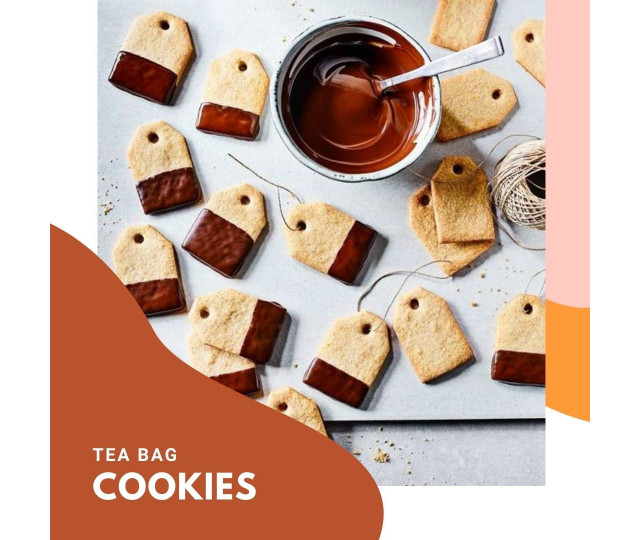 Impress your friends the next time you invite them over for tea with these chocolate-dipped shortbread cookies. Although tea bag cookies are easy to make, they do take a bit of work ... but they're so pretty, they're worth the effort!
Prepare the butter dough, shape the cookies to look like tea bags, bake them, dip them in chocolate, add baker's thread or kitchen thread and labels to complete the teabag cookie look.
If you do not have a cookie cutter, cut the dough into rectangles with a knife and the top corners. Before baking, use a straw or decorative tip n. ° 5 to make a hole in the top of each cookie.
You can store the cookies in an airtight container in the refrigerator for a couple of days. You can also make cookies in advance, cut out shapes and freeze them. When you need them, you can bake them frozen. ;)
INGREDIENTS:
· 200 g of ointment butter
· 120 g of sugar
· 280 g of wheat flour
· 1 teaspoon vanilla essence
· 100 g chocolate icing
ELABORATION:
1. Mix the butter and sugar very well.
2. Add the teaspoon of vanilla essence.
3. Continue with the sifted flour and mix very well.
4. We make a ball and leave it covered with film for 1 hour in the fridge.
5. Knead and stretch. We cut in the shape of a tea bag.
6. Bake at 180º for about 11-12 minutes and let cool to harden.
7. Melt the chocolate in a double boiler and dip 1/2 cookie.
Comments
No comment at this time!
Leave your comment